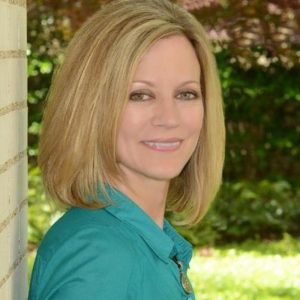 Leading the New World of Insights
By Kelly Heatly, Heatly Custom Research LLC, Dallas, TX, kelly@heatlycustomresearch.com
Inspiration for this article came quickly after wrapping up International Market Research Day (IMRD2020). It was May 2, yet celebrated this year as a two-week campaign to showcase the contributions of the research community amid the COVID-19 crisis. The event, hosted by ESOMAR and TUAD, the Turkish national market research association, was an engaging community-driven event that included digital relay initiatives and social media share-outs of motivation for the future of research and insights. QRCA was proud to be a partner of this global event.
Morgan Freeman narrated this year's IMRD kickoff video, produced by ESOMAR (found on LinkedIn and Twitter at #IMRD2020). He eloquently lays out the current landscape of uncertainty before us and the collective acknowledgement that we, the research community, can adapt to the one constant: change. The video ends with a powerful and inspiring message for the insights community: "As we commemorate International Market Research Day, we acknowledge those with the capabilities and insights to lead us into a brighter tomorrow and share their insights for the betterment of all mankind."
As QRCA members, we should recognize ourselves in this last statement. At the time of writing this article, we have already shown the ability to quickly adapt to the new environment and lead each other forward. We have done this by sharing knowledge, offering support, virtually connecting, listening to each other, and simply being there since mid-March. I have never been prouder to be a QRCA member.
Speaking of videos, we produced our own montage as part of the #IMRD2020 "digital relay" campaign that illustrates how QRCA is leading us forward into a brighter tomorrow. The video showcases all we have done to help our members, the research community, and the public navigate the challenging waters of COVID-19. In April, we hosted the 5 x 40 Flash Webinar Series to help researchers ramp up on online qualitative basics. We also hosted the Virtual Solutions Conference and Vendor Fair over three different days, featuring twenty-four technology providers who offer innovative solutions for gathering insights. Chapters hosted their own "COVID coping" events, some raising funds for pandemic-related causes in lieu of registration fees. Please help yourself to recordings of these events plus many others on the QRCA website (some are open only to QRCA members).
The IMRD Campaign Closure Digital Event asked each research association to share "your one insight for IMRD." On behalf of QRCA, I shared the need for us all to recognize that companies will need insights again once they regroup, reassess, and reopen. The research community can be proactive and support each other to make this happen. Participants seemed all on the same page to this point.
When the dust of this pandemic has settled, I would be willing to bet the global research community does a better job collaborating, sharing knowledge, and sparking new creativity in the ways we gather insights. I strongly believe QRCA will be among the strongest leaders moving us forward into the new world of insights.