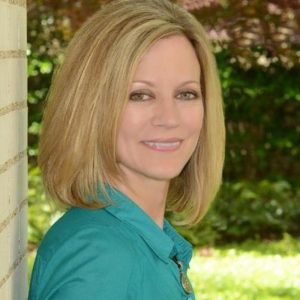 By Kelly Heatly, Heatly Custom Research LLC, Dallas, TX, kelly@heatlycustomresearch.com
As a qualitative research specialist, I sometimes feel I have to "fight" my way to the end goal of gathering human insights. Finding the right consumers, figuring out the best way to converse with them, and capturing the discussion for meaningful analysis can be challenging. Yet, doing so is paramount to answering important business questions for our clients, so we forge ahead and make it happen.
A few years ago, I presented to an audience of insights professionals at a conference on the topic of hybrid qualitative methodologies. An avid fan of The Who, I pivoted my presentation on a song that captures the sentiment I feel when tackling any qualitative project. Here's a snippet:
Nothing gets in my way
Not even locked doors
Don't follow the lines
That been laid before
I get along anyway I dare
Anyway, anyhow, anywhere
This song was co-written in 1965 by lead singer Roger Daltrey and guitarist Pete Townshend at a time when young people in Britain were enjoying fun and freedom as the first teenage generation free from war. I feel it captures the spirit of QRCA members, those who relentlessly search for ways to record and fully understand consumer behavior and attitudes—firsthand, in the moment, and over the shoulder.
Oh, how qualitative research has evolved since this song was written, right about the time focus groups became a recognized form of qualitative market research! We have moved from in-person individual and group interviews to web-enabled conversations, app-based journaling, online communities, and biometric research. The information we glean today is rich and three-dimensional compared to the limited, one-dimensional perspective we gathered largely from methods that relied on stated recall by consumers. How did we get here? Technology.
Technology is the catalyst of evolution in qualitative research
While consumers' lives have changed with the use of mobile technology and availability of broadband Internet and wireless networks, qualitative researchers have likewise used these technologies to engage with consumers. We have not only adapted to these technological advances in the marketplace, but have also embraced them eagerly to make ourselves better researchers.
QRCA is a catalyst for advancing the qualitative prowess of its members
We accomplish this by providing access to leading-edge resources, education, and connections. Essentially, QRCA links its members to the latest and greatest technology used to recruit, interview, observe, and analyze consumer behaviors and attitudes.
Case in point, QRCA's two 2020 conferences are built on themes representing the impact of technology on the evolution of qualitative research. The Annual Conference "Keep Qual Human," held January 29-31, 2020, was designed on the premise of protecting the sacred human interaction required for qualitative data in a world focused on big data. In this case, technology can be your best friend or your worst enemy, the latter being big data (generating one-dimensional perspective), and theformer being qual data (providing the multi-dimensional "color" to complete the story). This conference featured myriad content, teaching attendees how to talk to consumers while using the power of technology.
QRCA's upcoming Worldwide Conference on Qualitative Research, May 20-22, 2020, brings you the theme, "Reflecting on Our Roots, Revealing Our Future." The idea here is to improve upon the strong foundational principles of qualitative research by using technology-driven methodologies and solutions to gather rich insights. This conference gives attendees the opportunity to connect with colleagues from across the globe and be inspired by some of the biggest thinkers in the industry. To register, please visit QRCA.org.
How has QRCA evolved? We now provide the resources, education, and connections to any professional who touches qualitative research, any step along the way, regardless of where you work, expanding our membership beyond independent researchers. We know our members need to know the most efficient and effective ways to talk to consumers. QRCA is here for you—anyway, anyhow, anywhere!