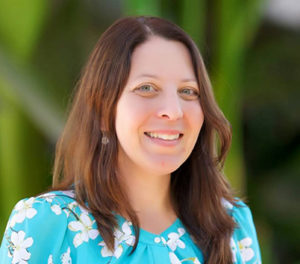 Volunteers Are the Heart of QRCA
By Caroline Volpe, Compass Market Research, Phoenixville, Pennsylvania, caroline@compassmarketresearch.com
I am honored to be serving as QRCA's president this year. While I have always appreciated that QRCA is run by volunteers with a lot of help from Ewald Consulting, our association management company, my three years on the board have given me a greater appreciation of just how many volunteers are needed in order for QRCA to run effectively. As a member-run organization, QRCA is completely reliant on its volunteers. While Ewald Consulting provides significant support, without our volunteers, QRCA would not exist.
There are a variety of volunteer roles. Some are short-term roles, while others require a longer-term commitment. There are small roles, and there are more significant roles. However, there is one consistent characteristic: Every volunteer role is important.
There are benefits on both sides of volunteering—for QRCA and for the volunteer. For QRCA, we benefit from the variety of perspectives our volunteers bring to the table: long-time members and those who have just joined; members who work in the different sectors of qualitative research, both in terms of industry and type of qualitative research; and those from different backgrounds and perspectives. All these perspectives are important to ensure that QRCA remains relevant to our members and to the entire qualitative research profession.
The benefits to our volunteers are many. I did an internet search and was amazed at the long list of benefits of volunteering that I found on a quick review of the results. I'll share a few here:
Meet new people
Be part of a community
Gain knowledge and learn new skills
Boost your self-esteem and gain confidence
Obtain a sense of achievement
Advance your career
Take on a challenge
Positively impact your physical and mental health
Have fun
Personally, I can identify with many of the benefits listed above. The overarching benefit I've seen is that I've gotten more out of my QRCA membership when I started to volunteer with the organization, as I felt more connected to QRCA and the QRCA community. I've learned more about myself and the qualitative profession. I've made great friends and invaluable professional connections. If I talked to any of our volunteers, I'm sure they would be quick to note important benefits that I've missed.
During the COVID-19 pandemic, we have relied even more heavily on our volunteers as they found creative ways to keep the QRCA community connected and to support the QRCA and broader qualitative community. They have brought their creativity, their passion, and their time to help meet new and unprecedented challenges, and they did this while dealing with their own professional and personal challenges. As both a QRCA member and board member, I'm grateful for all of their efforts.
To all of QRCA's volunteers, thank you! As the author Sherry Anderson said, "Volunteers are not paid—not because they are worthless, but because they are priceless."
If this letter has piqued your interest, reach out. We are always looking for volunteers. There are always roles to fill and things to be done. We would love to have your unique perspective to help us meet our mission and vision for our members and the qualitative research community.