I Shouldn't Be Writing this Letter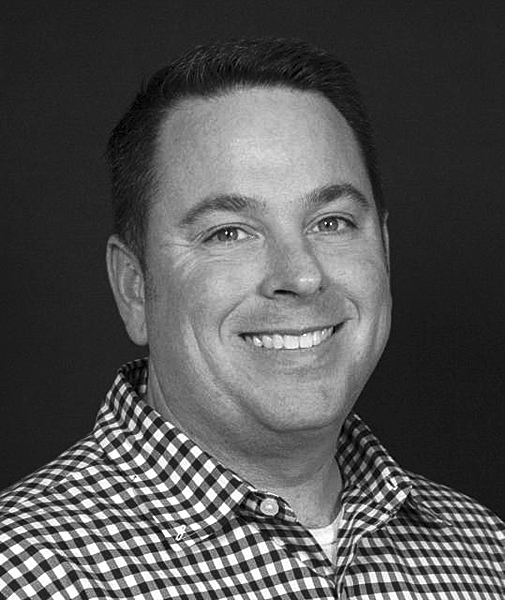 By Mike Carlon, Vertigo Partners, michael.carlon@vertigopartners.com
While I'm sitting in my office trying to overcome writer's block, I'm thinking to myself I shouldn't be writing this letter at all because, well, I wasn't supposed to be a qualitative researcher. As an undergraduate student in the early '90s, my heart was set on becoming a psychologist. A clinical psychologist to be exact; note, I blame Thomas Harris and his books The Red Dragon and The Silence of the Lambs for influencing that dream. I had this idea that I wanted to help crazy people and, as fate would have it, my wish came true, though in the form of a qualitative research professional.
I saw my first focus group while working in advertising and knew the instant I saw Clint Clifford from Greenfield Consulting get into his groove that I wanted to become a moderator (we called ourselves that back then). During that time, I got to meet some of the best in the business including former QRCA President Tom Rich, Paul Jacobson (who now runs Razor Focus in Stamford, CT with his lovely wife Leny), and Susanne Heincke, who was the first person to encourage me to join QRCA. From the mid-'90s, I put together a career path that would lead me to sitting in front of, rather than behind, the mirrored window. And I've enjoyed almost every minute (the occasional missed flight or birthday party not withstanding).
I've always had a knack for words and I never fully flushed the publish or perish paradigm of academic psychology, so earlier in my career as a qually I started pitching articles to magazines as a way of increasing my street-cred. While Quirk's was the first magazine to publish an article I pitched, in Spring 2011 QRCA VIEWS was gracious enough to print a humorous article I penned, "Three Places to Find Humor in Qualitative Research." Shortly afterward, I was approached about joining the VIEWS committee and became the feature editor for Business Matters.
After starting a personal podcast called Uncorking a Story, I jumped on the opportunity to take over the role of feature editor for our Podcasts feature and tried to fill the large shoes of David Van Nuys—a position I held until being promoted to managing editor. Recently, our outgoing editor-in-chief, Jenifer Hart, asked about my interest in taking over the EIC role. I said yes, though have to admit I was nervous—Jen (and Joel Reish before her) has done such a great job in steering this ship the past two years, I have a hard time imagining what I will do better.
As a writer first and editor second, the quality of our content is of most importance to me. I want to bring our readership new and exciting articles about our industry that they won't find anywhere else. I want new voices writing about new topics and to keep showing the world that the QRCA is the go-to resource for anything and everything qualitative. If you know someone, or if you are someone, who has a knack for writing and want to sound off on a topic of interest, don't hesitate to reach out; we are always looking for fresh voices with something unique to say.
Lastly, I'm conscious that many of you will be receiving this right around the time
of our annual conference in January. If you are in Austin, please introduce yourself to me; I'd love to meet you and talk about what you'd like to see in our magazine. I am a qualitative research consultant, after all, and while I may ask "why?" and "how does
that make you feel?" no fewer than three times during the course of our conversation,
I will appreciate your perspective to help inspire content that our readership will
find interesting.
Thank You!